Access Control Systems: The Power to Secure what's Yours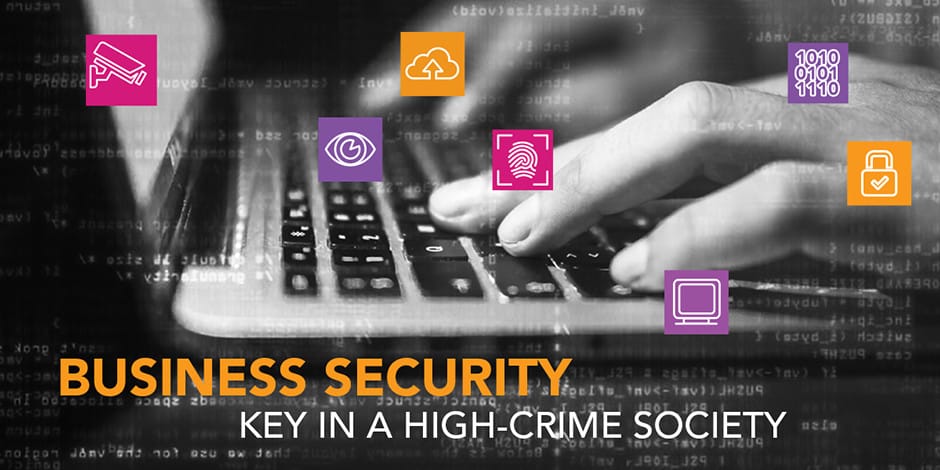 A critical element in securing your business is controlling access to your business space. While cyber security tends to be top of mind for many businesses, controlling who enters – or has access to your business – is the first line of defense against intruders, thieves and even potential employee misconduct. Choosing access control systems wisely protects your staff, your stuff and your data.
What is an Access Control System?
Access control is a way of limiting access to a system, either physically or virtually, and users must present credentials before they can be granted access. In brief, access control is used to identify an individual who does a specific job, authenticate them, and then proceed to give that individual only the key to the door, the workstation, or the software tools they need access to and nothing more. Access control systems come in three variations:
Discretionary Access Control (DAC): This is the least stringent form as it provides one level of access for all with approved credentials.
Mandatory Access Control (MAC): This is the strictest and most work-intensive form of access control as it requires the system administrator to assign an access level to each individual added to the system.
Role Based Access Control (RBAC): This is the most common form. With this approach, roles or job titles are added to the system with a level of access assigned to each, based on the access needs someone in that role will have. When a new person is added to the system, they are added with a given role or job title and the level of access is automatically assigned. This is also called rules-based access.
Cloud-Based Access Control
Access control in the cloud started with small business end users because it made sense. Offering them a way to get many of the same features larger enterprises enjoyed while not requiring the same infrastructure was a natural fit. The main benefit of cloud-based access control is that these systems are much easier to manage and maintain than traditional access control systems. You never have to worry about losing important information if/when your system crashes. Also, upgrades or new features can be applied automatically and seamlessly, with no need for site visits by technicians. With a cloud-based physical access control system, your cloud environment is a trusted and compliant environment that always provides you with full control, governance, and ownership of your data.
As you can see, when it comes to choosing the type of access control system that is most suitable for your organization, there are a number of factors involved. Some of those factors include the nature of your business, security procedures within the organization, and the number of users on the system. Kechie™ ERP offers complete and customizable access control tools that are as unique as your business. For more information on managing your business processes with role based access control, visit www.myofficeapps.com.
---
About My Office Apps, Inc.
My Office Apps, Inc. (MOA) is a leader in business improvement software solutions to automate your organization. Building on three decades of software design and development, MOA delivers Kechie™, a transformative business tool. Kechie is a fully integrated Enterprise Resource Planning Software as a Service (SaaS) platform with a simplified user experience and the latest in cloud technology. It is quick and easy to implement without the expensive price tag. Sold in separate packages – inventory and warehouse management, manufacturing, finance – or a fully configured ERP system to include all of these individual tools. Kechie is easily configured to the scalable needs of your growing business. For more information on managing your business processes more efficiently and effectively, visit www.myofficeapps.com.
###