Implementing New ERP Software is Not as Hard or as Costly as You Think
You know you need to upgrade your business management software, but the challenge of changing to a new system and moving your data over is holding you back. A reliable Enterprise Resource Management (ERP) software system is essential to cost-effectively running your business, keeping up with the competition, and interacting with internet-based customers and partners. Every month you delay you are falling further behind.
So why do companies delay?
Data migration and staff reluctance to change. And of course, the unspoken fear of whether it will really work better than what I'm doing now. Although these are manageable challenges, most ERP software providers leave these challenges to their customers.
If you'd like to upgrade your business management system to the best capabilities available but have hesitated due to the time and effort to make a change, we have news for you. It really is not as difficult as you think! Our Kechie ERP software is designed for small and medium-sized businesses in your situation and has built-in features that make this transition easy. Other suppliers of inventory management and ERP software focus on getting you to install the software as fast as you can with a minimal cost trial offer but leave you with the implementation cost undefined. After 30 days you are on your own paying a consultant $200/hr or more to move you to a point where you can utilize the software and your old data. The team at My Office Apps is committed to your success and will work with you every step of the way. Because our team has great experience working in a multitude of different manufacturing, distribution, and service companies, we have been in your shoes.
Our philosophy is not just that we are providing software, but we are here to help our clients improve their business through automation and enabling more efficient procedures. We can advise you on how best to make this transition and offer suggestions on how you can improve your internal operations to take maximum advantage of our software features. With Kechie, our customers can typically make the transition in weeks and not months.
When you invest in Kechie, our team takes over from the beginning and is with you through the entire implementation and ongoing operation of your ERP system. You are never on your own to figure out what to do next or how to solve a problem.
The key to a quick start and short implementation is that we create an implementation Blueprint unique to My Office Apps and Kechie. We understand your business, data, and training needs and create with you a roadmap to success. From this, we can estimate the implementation services and time it will take to migrate your data and train your team. You know upfront how much it will cost to successfully implement your ERP software and we build the support services into your monthly software fee. Simple. Honest. Straightforward.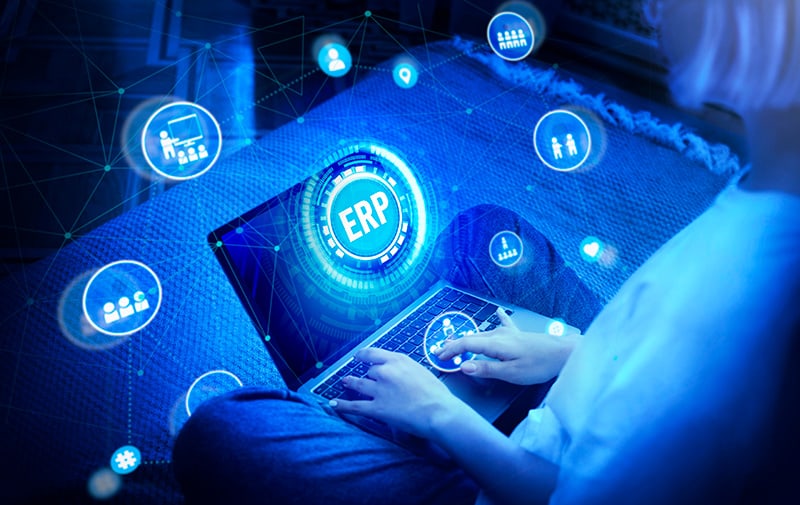 What are some of the details?
Transferring this data manually could be very time-consuming, but Kechie has a great Data Import feature that will automate most of the work. These software routines will save considerable time. While doing this, some customers may use this as an opportunity to clean up their data and eliminate obsolete products or customer information, but this is not mandatory.
Kechie has been carefully designed to provide an intuitive menu system that can be learned very easily. In addition, once someone has been trained to use one Kechie module, they will find that the menu arrangements for other Kechie modules are quite similar, and learning how to use these is even quicker.
For the initial transition, most of our customers will just concentrate on starting to run Kechie with the same functionality that they experienced with their previous system. This is a good strategy because it allows your team to focus on the initial transition and doesn't introduce too many changes. However, we emphasize that this is just a way to get started.
The real value of Kechie is that it will enable you to gradually activate some of the additional functionality available in Kechie and improve both the efficiency of your operations as well as your visibility into how well things are going.
For example, perhaps your old system did not support functionality related to manufacturing or purchasing.
Once you are comfortable that the other Kechie modules are running smoothly you can then proceed to start automating these additional functions to achieve the true benefit of the system. And since the software has been designed to be highly integrated, once you do activate these additional modules, relevant data from them will start appearing automatically in the modules you were previously using. For example, when a manufacturing job is completed, the inventory module is automatically updated to show the additional inventory. Your team won't have to manually enter in this data from an Excel spreadsheet or other ad hoc method you were previously using.
Conclusion
For more information and advice on how to upgrade your enterprise resource management software without it being a major pain, visit www.myofficeapps.com. Or better yet, call us at (714) 486-1487 and ask to schedule a demo so we can show how we can help solve the business issues you face, both today and tomorrow.