Save Money by Optimizing Your ERP System with a Shipment Management Software
You've worked hard to create, promote, and source a product and all that effort has turned into purchase orders. But the celebration can be short lived if shipping costs eat into your profit margins. Is it cost effective to invest more administrative resources to figure out the best way of getting your hard earned orders shipped?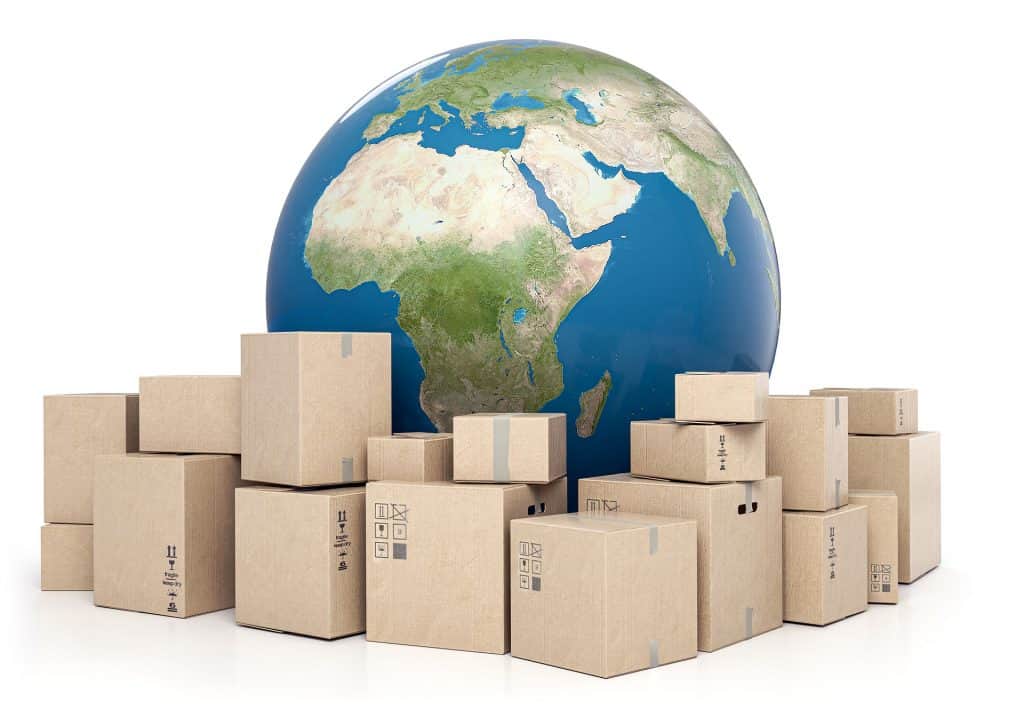 The complexity of finding the most cost effective shipper or trucker is quite significant and many questions need to be answered:
Which carriers can deliver to my different customers?
Which carrier has the best cost but still deliver on time?
Who can optimize less than load (LTL) freight?
How do I get a quantity discount?
How do I create the appropriate shipping labels for each carrier?
How do I coordinate the pickup and deliveries with so many different carriers?
How can I mix-and-match carriers to optimize the cost and service on a customer-by-customer and order-by-order basis?
Fortunately, by integrating high quality software with your ERP system you can not only answer these questions but simplify your shipping activities to make them easier and less expensive.
When evaluating shipping and trucking management software make sure it is designed to connect your business to all the major truckers and carriers including FedEx, UPS, DHL, and USPS as well as other smaller, yet cost effective alternatives. The software acts as an intermediary between your company and these carriers. By leveraging all their customers' shipping volume, they can negotiate significant discounts that will be passed on to you.
Leading shipping and trucking management software allows you to quickly compare pricing in real time so you can pick the most cost-effective shipping method for each order. Not only will this save you on shipping costs, it will also save administrative headaches.
The shipping software consolidates all the carriers through one common user interface. You will only need to set up one account through the shipping software and not with each individual carrier. This eliminates the need to manage an account and password on each carrier's website and learn their different order entry systems.
Not only does this simplify shipping each order it also makes it easy to receive, pay, and track the multiple invoices from different carriers that require separate payments.
Recognizing the value and expertise that shipping management software provides, My Office Apps has formed partnerships with the industry leading shipping and trucking management software suppliers. We have built a seamless integration of our Kechie ERP with their software to make it extremely easy to utilize their consolidated shipment capabilities.
With a built-in interface from Kechie ERP to these transportation experts, you can request shipments directly from the Kechie Shipping module. When you are picking an order, you simply click a button called "Ship Using" and select the shipping or transportation software company as the carrier. The order will be automatically transferred to the third party company and they will send back a tracking number and the shipping cost which will be stored in Kechie with the order.
Any required shipping labels will be printed out on your own printers. All your team needs to do is to box up the order, attach the shipping labels, wait for the carrier, and send out your own invoice to your end customer once the order ships.Providing integrations with the leading shipping software companies is an example of My Office Apps commitment to incorporate innovative features using partnerships and smart algorithms in the Kechie ERP solution to help make our clients more efficient and profitable.
Our goal is to provide the best solutions for small and medium sized businesses using the latest techniques in order to contribute to the success of our customers.
For more information on shipping and the Kechie ERP software, you can visit www.myofficeapps.com or better yet, call us at (714) 486-1487 and ask us to schedule a demo so we can show how we can help solve your business issues you face, both today and tomorrow.