Automated Order Management Software
Modern warehouses and wholesale distributors have begun to adapt to the cloud revolution. They are making their way to cloud-based, fully integrated solutions. With the fluctuating restrictions imposed due to the COVID pandemic, cloud-based software has become a necessity. Order management software can help any business, but order management software should do more for your company than organize sales orders and sales information.
The right software can make all the difference when running a business. It's an essential part of being able to provide goods and services on a timely basis. Companies can prevent price increases and variations in their profit margins. Having this complex information is of little use when your software doesn't think for itself. Who has time to research and monitor every single order? How do you know who purchased what? How do you know when it is time to fill orders? If you answered none of these questions or took longer to answer them, why not automate them? You see benefits such as:

1. More Effective Sales Teams
Sourcing data is one thing; storing that data is another. Warehouse and order automation offers tremendous potential for companies. Still, you'll just be wasting time implementing an order management system that doesn't provide your sales reps the data they need without the proper infrastructure. An adequate order management system should monitor and track the input of a sales order, critical customer, and shipping information. Knowledge is empowering, and an empowered sales staff is more productive than spending time collecting basic information.
2. Reduce Time Spent on Customer Service
The faster you can resolve problems, the fewer steps it will take you to complete your day-to-day tasks. With customer service procedures such as RMAs (return merchandise authorizations) being automated, it can make managing your busy schedule more manageable. Automating mundane or repetitive tasks such as tracking lot numbers, serial numbers, and warranties can speed up the efficacy of customer service. Automated order management software is not a tool used by your company but instead an extension of your departments to increase productivity while removing unnecessary processes simultaneously.
3. Reduce Opportunities for Errors
The amount of effort every employee puts into ensuring accuracy has shown to increase productivity. Still, in a business world replacing humans with AI-powered software, accuracy and speed are no longer exclusive but are necessities. Automated data entry systems have proven to increase warehouse productivity. But they can also cause significant errors—for instance, mistakenly shipping products to customers who don't need them. Recent reports show that over 50% of data feed errors are due to human error. A sound order management system will check these mistakes constantly, notifying managers and other workers of any problems.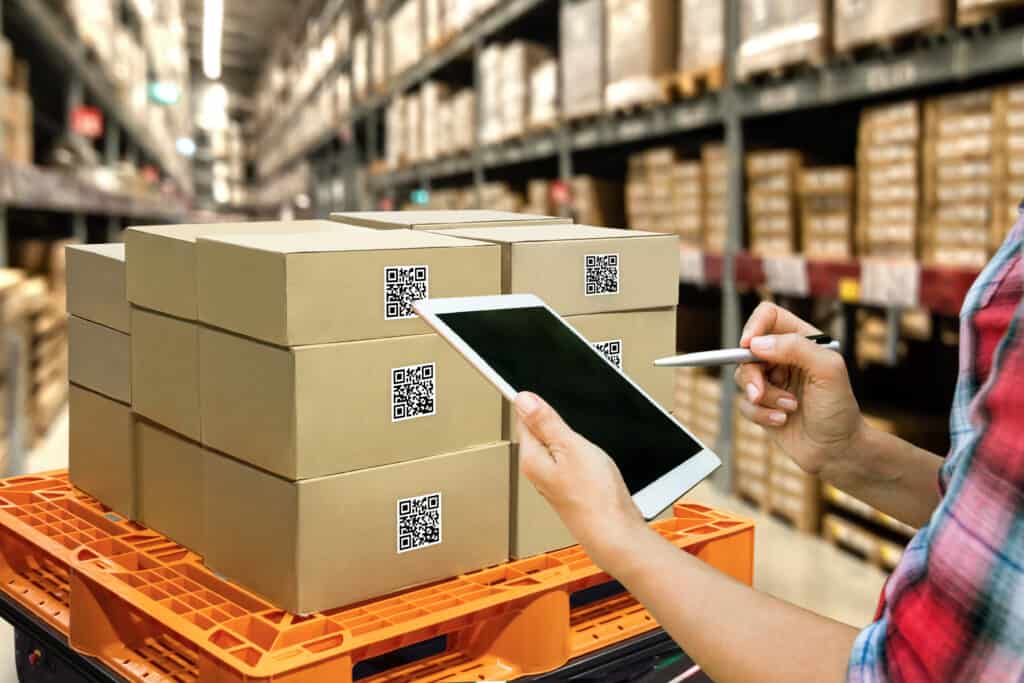 4. Reduce Manual Entries
Manual data entry is time-consuming and error-prone, but these common problems can be solved using the latest organizational technology. Implementing these advanced technologies, such as barcodes or QR codes, is not the headache it used to be. In the olden days, manual data entry meant punching holes in sheets of paper, scanning and entering document info, and endless spreadsheets. Today automated order management systems can do tedious jobs much more efficiently and accurately. Integrating these technologies is no longer a labor-intensive exercise. Having organized warehouses, racks, and bins can improve sales order fulfillment times and customer service satisfaction rates. With an organized warehouse that integrates with an order management solution, the time spent manually inputting data has been either significantly reduced or eliminated.
5. Gain Insight Into Company Performance
Gaining visibility into your organization's performance is crucial, tracking purchases and costs, managing inventory, and reporting earnings, just to name a few. There's no better way to do this than through data. Order management systems are sitting on treasure troves of customer and sales data. Your ability to interpret that data is only as good as your reporting tools. Businesses with an order management system that can quickly monitor, track, and display critical data can provide managers with the necessary insights to make informed business decisions.
Kechie's Robust Solution
When it comes to AI-powered order management systems, Kechie is truly the next generation. The fully integrated order management system is a genuine business improvement solution. Kechie can handle all incoming sales orders, help organize inventory, and update accounting and financial departments in real-time. Kechie accomplishes this by living on the cloud, utilizing proprietary software to ensure accuracy and speed no matter who is using it.
Contact the experts at My Office Apps today to schedule a demo and see what our order management system can do for you.