Why Customer Portals are Essential for B2B Sales
A customer portal is an integral part of your B2B software. Particularly for B2B sales, a customer portal serves as the most essential part of the buying experience. By providing the tools to easily and effectively get real-time information on pricing, inventory levels, tracking orders, and communications with your customers.
The goal of a customer portal is to have your business effectively handle every customer-oriented part of the sales process. Without an effective platform, your business is likely hindered by creating unnecessary difficulties for your customer's buying process.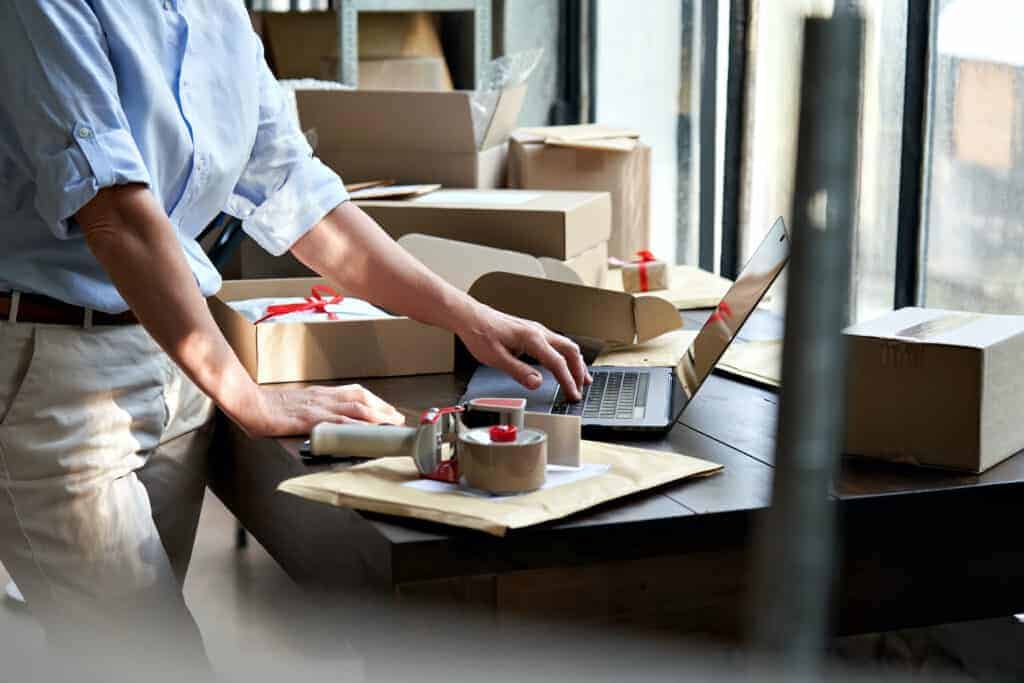 What Defines an Effective B2B E-commerce Platform?
Depending on how your company currently handles your sales, your B2B E-commerce platform should be providing:
Real-time inventory updates

Different pricing levels and discounts

Detail Product Information

Communication with customers

Customer self-service capabilities

Order creation and management

Payment options

Shipping and tracking information
If your company finds fulfilling these tasks for customers difficult, it may be necessary to upgrade your B2B E-commerce platform. From the customer's perspective, any hindrance to placing their orders can become a huge inconvenience, possibly reducing your sales and/or preventing returning customers.
Thankfully with Kechie's B2B Customer Portal, your business can effectively handle all of these tasks and more from one platform.
Benefits of Kechie B2B Customer Portal
Kechie offers a B2B Customer Portal with advanced features allowing your customers to easily and efficiently communicate with you, place orders, track, and pay their invoices.
This helps increase B2B sales and expand your business with a seamless automation of multiple operation areas while keeping customers satisfied.
Through Kechie you can select:
Which items you want to show on the portal

What level of inventory you want to show

What attributes are displayed

Images and detailed descriptions

The look and feel of the store

Different Pricing levels

To communicate from the Customer Portal
On top of this, one of the best parts of Kechie's B2B Customer Portal is being fully integrated with the rest of the Kechie solutions.
Every relevant module is updated upon completing an order through the B2B Customer Portal, allowing for complete supply chain management with real-time traceability and accountability.
If the B2B sales for your business are lacking in any way, look no further than Kechie. Contact us today to schedule a demo or learn more about how Kechie from My Office Apps can automate different aspects of your business.