Laundry Between Emails: Making the Most of the Coronavirus Pandemic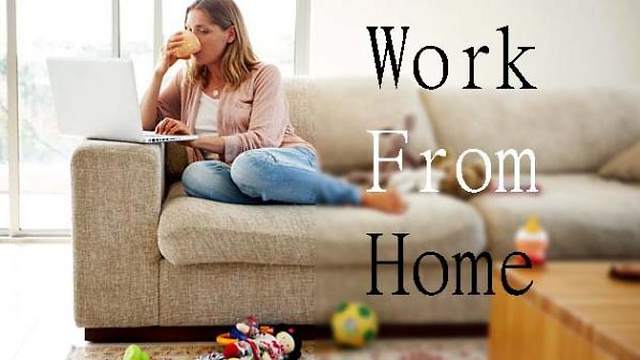 The Coronavirus is putting remote work to a gigantic test, and at a totally unprecedented scale. While China, Italy, Japan and South Korea are on lock-down, the same thing is happening at large and small companies in the states. Amazon, Facebook, Microsoft and Google all told employees they are to remain at home and Human Resource departments everywhere are making contingency plans for their workers.
The decision to shift thousands of workers to a telecommuting work schedule could also be an experiment that's teaching companies a lot about how well they function when they're not all together. Remote working, or the practice of working for an extended period outside the formal office, is growing steadily in popularity. It is enabled by a whole host of digital tools of virtually every description, from Web conferencing and email to mobile collaboration applications and virtual event platforms.
As the government urges social isolation to reduce the spread of the Coronavirus, Software as a Service (SaaS) business models continue to gain more traction across the globe. Companies of all sizes are now embracing SaaS as the next best alternative to the on-premise hardware and software development.
Companies using cloud-based apps with the SaaS business model are increasing in number. At My Office Apps, Inc., we have designed and developed a transformative business tool with Kechie™. Kechie is a fully integrated Enterprise Resource Planning Software as a Service (SaaS) platform with a simplified user experience and the latest in cloud technology. Kechie users have a step-up on their competition during this pandemic. Here's why …
Cloud-based System: Kechie employs a cloud-based system that is accessible over a secured internet connection. The software itself runs on a remote server platform that is accessible 24/7 with any internet-capable device from home or office.
Flexibility and Scalability: As a business owner, adjusting to changes in the business and other external factors is critical. Thanks to our subscription-based licensing, Kechie is flexible, scalable and rises up to meet you where you need it.
Ease of Use and Speed: With Kechie, the cloud applications deploy faster. The growth in high-speed data lines, the falling cost of storage, the advent of wireless high-speed networks, the proliferation of handheld devices that can access the web – eases access to your data from anywhere.
Performance and Time Management: Application and network performance

is top concern. Kechie employs the philosophy that in every aspect of your business processes, you are managing time, money and information to grow your business. Kechie can help improve performance because it

addresses an expected range of availability and performance

.
"If you're a decision maker at your company, even in an area without confirmed cases of the Coronavirus, please take all steps you can to help prevent the spread of this," says Mariam Komeili, CEO of My Office Apps, Inc. "Even if your team is in a relatively low-risk demographic range, their families, neighbors and community members won't all be."
The health and safety of our partners has always been a top priority and continues to be as this virus has become a rapidly evolving situation that we continue to monitor. However, all kinds of studies show that when employees work at home four to five days a month, you get a full days' worth of productivity back. Let us know when we can schedule a Kechie demo for you … and please take care of yourselves, follow all the guidelines, and do your best to remain healthy.
About My Office Apps, Inc.
My Office Apps, Inc. (MOA) is a leader in business improvement software solutions to automate your organization. Building on three decades of software design and development, MOA delivers Kechie™, a transformative business tool. Kechie is a fully integrated Enterprise Resource Planning Software as a Service (SaaS) platform with a simplified user experience and the latest in cloud technology. It is quick and easy to implement without the expensive price tag. Sold in separate packages – inventory and warehouse management (CRM, Sales, Procurement, Logistics included), manufacturing, finance – or a fully configured ERP system to include all of these individual tools. Kechie is easily configured to the scalable needs of your growing business. For more information on managing your business processes more efficiently and effectively, visit www.myofficeapps.com.
###