Two Critical ERP Challenges with Credit Card Processing Systems
In today's always on world, seamlessly accepting online payments is no longer a differentiator but a basic success requirement for manufacturers, distributors, and service businesses. This means as part of your ERP system you must be able to accept credit card payments from your customers. Credit card sales allow your business to easily increase the size of potential sales, reduce the labor associated with sending out invoices, and improve cash flow.
Accepting a credit card for payment, however, introduces two critical risks to the business – fraud and operational complexity.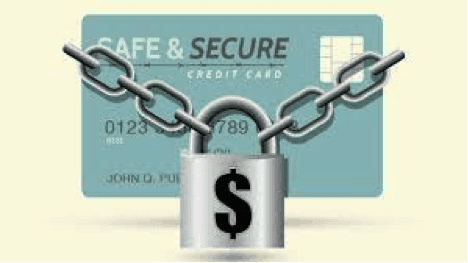 At the top of every business owners list should be security. Developing a security strategy is especially important today because of the increasing amount of attempted fraudulent charges. The loss of trust from stolen identity or criminal transactions will have many years of impact beyond a bad transaction.
In order to provide the highest levels of security, credit card payments must be encrypted. In addition, to prevent the possibility that a malicious person gains access to a customer's account and steals their credit card information, no credit card information should be stored in an ERP system.
How is this done? Instead of storing a customer's credit card information, the system can use a concept of tokens through a credit card processing company utilizing the PCI (Payment Card Industry) security standard.
These companies create an account for the customer and send your business a token that you store with the customer's account information in your ERP system. Every time the customer orders, the token is sent to and verified by the credit card processing company. Once the token is verified, the transaction is approved without having to enter or store the credit card information on your site. Follow-on and add-on sales happen just as quickly.
Another risk of accepting credit card payments is operational complexity. Back end ordering, shipping, and accounting systems need to be synchronized with the processing of the payment. Otherwise, manual accounting and auditing practices will be required to match invoice with payments, issue refunds, or answer customer questions. Many businesses have had to implement expensive, complicated programming efforts to interface their business to these credit card processors.
In order to make it easy for you to accept credit cards and not have to worry about possible issues, My Office Apps has established partnerships with two well-respected credit card processing companies. We've invested in developing a seamless integration between our cloud-based Kechie ERP software and their credit card processing platforms. This tight integration provides the highest level of security while eliminating operational risk and the need for your business to initiate expensive software development to match payments with orders or manage returns and RMAs.
These two companies are CardConnect and Century Business Solutions. We have incorporated their token system into the Kechie cloud ERP software. Both companies provide highly secure transactions that are compliant with the PCI security standard.
Providing a built-in interface to credit card processing is another example of My Office Apps' commitment to incorporate innovative features using partnerships and smart algorithms in the Kechie ERP system. Our goal is to provide the best ERP solutions for small and medium sized businesses using the latest techniques in order to help make our clients more efficient and profitable. For more information, you can visit www.myofficeapps.com or better yet, call us at (714) 486-1487 and ask us to schedule a demo so we can show how we can help solve your business issues you face, both today and tomorrow.
About My Office Apps, Inc.
My Office Apps, Inc. (MOA) is a leader in business improvement software solutions to automate your organization. Building on three decades of software design and development, MOA delivers Kechie™, a transformative business tool. Kechie is a fully integrated Enterprise Resource Planning Software as a Service (SaaS) platform with a simplified user experience and the latest in cloud technology. It is quick and easy to implement without the expensive price tag. Sold in separate packages – inventory and warehouse management (CRM, Sales, Procurement, Logistics included), manufacturing, finance – or a fully configured ERP system to include all of these individual tools. Kechie is easily configured to the scalable needs of your growing business. For more information on managing your business processes more efficiently and effectively, visit www.myofficeapps.com.
###