Business Dashboard: 4 Management Tips from Warren Buffett
The billionaire Berkshire Hathaway CEO has offered some sage advice over the years. Every year, Berkshire Hathaway CEO Warren Buffett writes a letter to the company's shareholders. Although the letter is mainly about performance of the business, it's also packed with sage advice from Buffett's 60-plus-year career. Here are some of his best management tips from the past decade.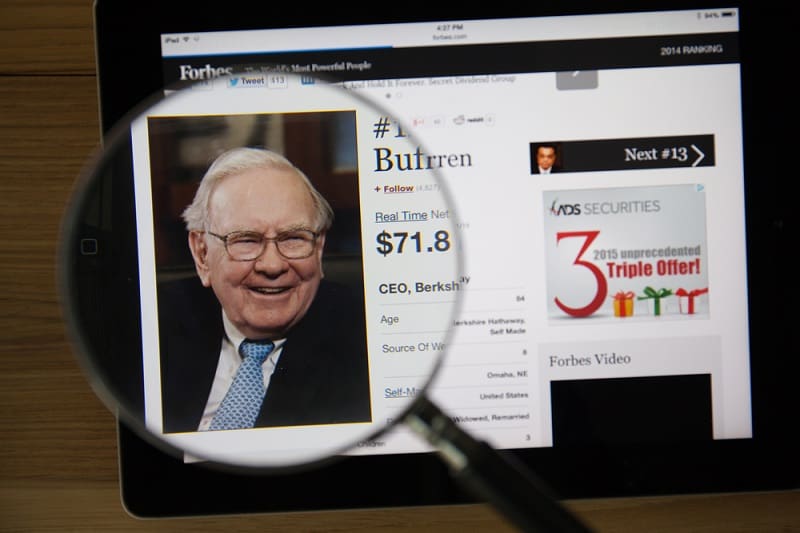 1. Base decisions on business needs, not fads.
In his 2014 shareholder letter, Buffett wrote: "That old line, 'The other guys is doing it, so we must as well,' spells trouble in any business."
2. Recognize your employees.
Every shareholder letter from the last decade ends with Buffett thanking his team. "I regularly extol the accomplishments of our operating managers," he wrote in his 2011 letter. "They are truly All-Stars."
3. Don't surround yourself with enablers.
CEO's keen to close a deal seldom seek dissenting views, Buffett wrote in 2020. "It would be an interesting exercise for a company to hire two 'expert' acquisition advisors, one pro and one con, to deliver his or her views on a proposed deal to the board."
4. Prepare ahead to avoid debt.
"I never will operate Berkshire in a manner that depends on the kindness of strangers," Buffett wrote in his 2017 letter. "Or even that of friends who may be facing liquidity problems of their own." Instead, he suggests, build a cash reserve for lean times. Or, as the billionaire calls it, a "cookie jar" fund.
Buffett has employed a laissez-faire or free reign approach to managing his company. It's a style that allows employees to carry out tasks without much guidance from leaders. Much freedom is given to the employees to make the right decision about what they are going to do. With Kechie™ ERP, management decisions can be swift and powerful with real-time information available at your fingertips. Let us help you make meaningful and prosperous management decisions to grow your business. Visit myofficeapps.com and schedule a demo today.
4 Free Management Tips From Warren Buffett's Annual Shareholder Letters. (2020, March 4). Retrieved from http://www.inc.com/video/warren-buffett-management-tips-shareholder-letters.html
About My Office Apps, Inc.
My Office Apps, Inc. (MOA) is a leader in business improvement software solutions to automate your organization. Building on three decades of software design and development, MOA delivers Kechie™, a transformative business tool. Kechie is a fully integrated Enterprise Resource Planning Software as a Service (SaaS) platform with a simplified user experience and the latest in cloud technology. It is quick and easy to implement without the expensive price tag. Sold in separate packages – inventory and warehouse management (CRM, Sales, Procurement, Logistics included), manufacturing, finance – or a fully configured ERP system to include all of these individual tools. Kechie is easily configured to the scalable needs of your growing business. For more information on managing your business processes more efficiently and effectively, visit www.myofficeapps.com.
###