Why You Need to Upgrade From QuickBooks, and What to do Next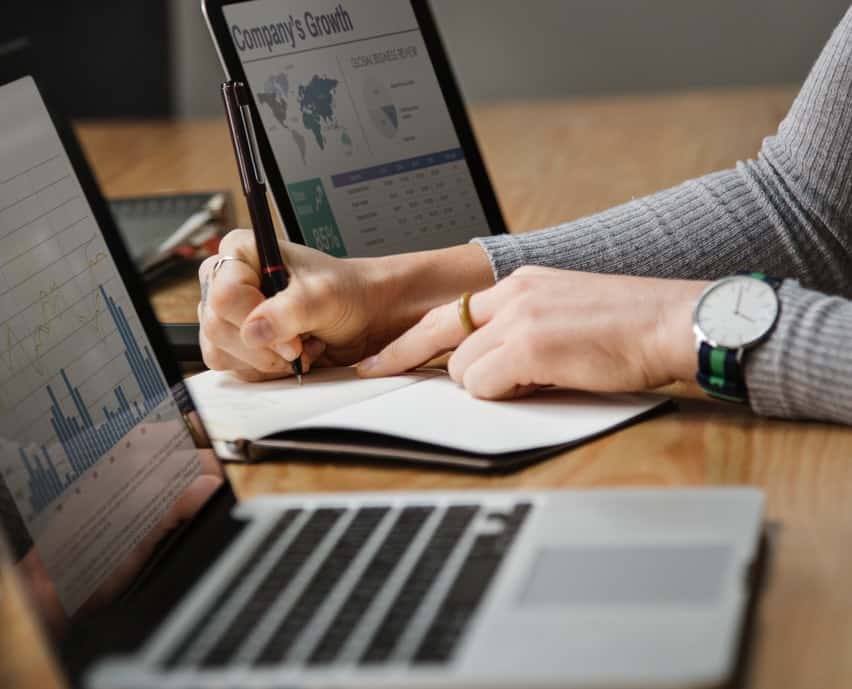 Do you feel that your business is outgrowing basic accounting software like QuickBooks? Well, it may be a sign that you're doing something right – your business is growing. While QuickBooks is undoubtedly the first choice for business startups and warehouse management due to its affordability and simplicity, it has its limitations. This popular accounting software was not built for heavy lifting. When your business expands and you start racking up clients, the software quickly changes from an asset to a reporting hindrance. If your warehouse faces this challenge, it may be time to upgrade to an enterprise resource planning (ERP) software.
Why are you Outgrowing QuickBooks?
In reality, QuickBooks might not have the scalability and functionality to handle more transactions (past a certain threshold) efficiently and complex processes. As your warehouse expands into multiple locations with higher traffic of goods, you'll have to upgrade to a software that can handle your business needs.
Below are some of the telltale signs that you've outgrown QuickBooks:
1. Slow Processes

:

Are users waiting too long to reconcile/balance books, bill clients, and generate financial statements?

Or are your employees forced to purge data and use manual data entries in Excel? As data sets expand and the supply chain becomes complex, your old warehouse management system will hinder your growth potential.

If your processes are slowing down, the system might be overpowered by too much data.

2. Inventory Management Challenges

:

If you need to view shipped orders, have a large number of transactions, and need to track inventory in multiple warehouses, including bin and shelve locations, it won't cut it.

If you're selling online, you may need eCommerce integrations and a CRM. Without these, some companies can't even run.

3. Serialization & Lot Tracking:

If you have multiple SKUs, you won't be able to see where your products are when it's time to pick, pack, and ship them. It's important to utilize serialization or lot number to track the products' movement, giving you insights to know if they were returned or replaced in the right places.

Are you being asked to upgrade due to the lack of these features? This is an obvious sign you need to transition to a fully integrated software.

4. Perishables with expiration dates:

If you have expiration dates, you need to be able to track your perishables when storing and tracking inventory. This is a huge problem for someone turning over a lot of inventory that may have an expiration date and can make or break your business.

5. Anywhere Access and Software Maintenance:

Are you stuck working from a single, on-premise location? This means not being able to take it with you wherever you go.

Do you need to have an IT infrastructure and staff to help streamline inventory and other business processes?

If you're having to purchase updates or staying with outdated software that doesn't measure up to your current needs, you may need to upgrade.




6. Business Transparency:

Is there a lack of in-depth reports outside the field of accounting? If you don't have an in-depth analysis of inventory levels/ locations that a company needs to streamline a business, you won't get an accurate measurement of your inventory.

You need to be able to identify stock movement patterns, use previous sales history to predict future inventory reorders, of course, gain insights into customer and sales trends.

If business leaders are having trouble accessing vital business data such as average sales margin, cash forecast, and cash position, it's time to upgrade – unless you want to risk hurting sales and alienating customers with inadequate service provision.

7. Software Security Features:

Are you constantly modifying or deleting existing transactions (invoice journal entry etc.) that don't follow the best-practice protocol in your financial statements?

Do your software users have too many permissions you can't control? Can they see and change content they shouldn't have access to? This is a huge security risk and may lead to errors or malintent that can cause major issues with your data being manipulated if you're not paying attention. It's important to have a solution that can control user permissions and access control to limit the capabilities of individuals and require approval before making changes.


QuickBooks Doesn't Fit, Now What?

If you have experienced some of the accounting challenges above, you should seriously consider leveraging a complete ERP solution. An optimal system should solve & answer the following questions:

Does the solution offer scalability?

Does it address the existing inefficiencies of QuickBooks?

Does the solution have automatic updates and access from anywhere?

Does it offer online training, easy-to-use software, and remove the need for extensive IT staff?

To give you an idea of the kind of ERP you should focus on, consider Kechie ERP. Kechie is a fully-integrated ERP solution that includes; bin location, multi-warehouse management, built-in CRM, inventory management, cycle count, eCommerce integration, RMA, lot, and serial tracking; many features growing companies need that are limited by your current solution. The cloud-based software uses an intelligent inventory tracking system to coordinate shipping from multiple warehouses with minimal inventory conflicts, and it's accessible from anywhere! Best of all, Kechie ERP's software adapts and grows with your business with easy implementation and customizable solutions – down to the user level, making the transition an easy one.

Schedule a Demo today and experience the Kechie difference!