The Importance of ERP in Inventory Management
Depending on the type of business you operate, if a comprehensive system is needed to manage all aspects of your inventory then an ERP robust inventory management or warehouse management system is a top priority.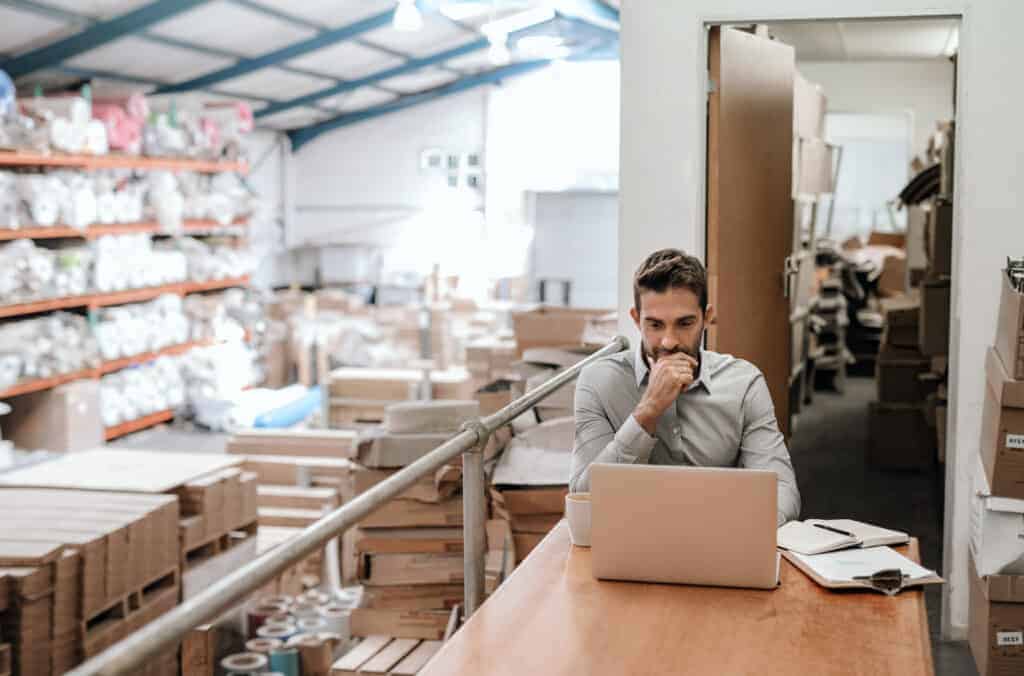 These systems provide real-time information to the entire organization, which allows businesses to expand, have complex workflows or supply chains, have advanced automation, and operate in "just in time" mode.
Below we discuss the benefits of using an ERP with an inventory management system or WMS, signs you should upgrade your current system, and how these improvements can help your business grow.
Inventory Management
The process of measuring and monitoring inventory gives invaluable data for many other areas of your business to perform and use for improvement.
When considering your current ERP software, your business could be lacking not only in the accuracy of information but also ineffective analytics and reporting on the state of your inventory.
Having the right ERP with a focus on inventory management leads to improving your business operations in the following areas:
Supply Chains- Synchronize orders with deliveries and minimize disruptions.

Analytics- Determine actionable data such as turnover rates and cost of goods sold.

Reports- understand top-performing products as well as inventory quality checks.

Production Planning- Understand the proper inventory flows to bolster manufacturing decisions.
If your business relies on providing products/goods, your business as a whole ultimately revolves around your inventory decisions.
For example, the importance of how efficiently you are able to resupply and provide products for customers can mean huge differences in your profitability and even customer retention.
No matter what business you run the best inventory management practice is to leave nothing to question when it comes to your supply chain.
Kechie Inventory Management
When considering what ERP works best for your business, inventory management, and warehouse management systems (WMS) are often essential even for smaller businesses.
Considering how you currently operate, the points made above serve as a starting point for areas your current software systems can be improved upon.
Here are some of the key inventory and warehouse management tools that Kechie a fully-integrated ERP software is capable of:
Minimum/Maximum inventory method

Audit trail with full traceability

Multi-warehouse location and transfers

Real-time visibility

Serialization and Lot Tracking
Depending on what you are currently missing from your WMS and inventory management draw a comparison with the full list of capabilities of Kechie here.
With full integration of an Inventory manager with the rest of your ERP software, Kechie connects other modules including Orders, Procurement, and Supply Chain Management.
Kechie Inventory Management offers enterprise-level organization for distributors and manufacturers of all shapes and sizes making warehouse management software.
Contact us today to schedule a demo or learn more about how Kechie from My Office Apps can redefine your Inventory Management process.